Happy World Breastfeeding Week August 1 – 7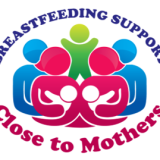 The Arizona Breastfeeding Coalition leadership team would like to thank everyone who works with breastfeeding mothers  and their families.  Your support is always appreciated and recognized to be a tremendous effort in keeping the community healthy.
This year's theme for World Breastfeeding Week is "Breastfeeding Support - Close to Mothers."   A theme that reminds us mothers need support from everyone-  healthcare providers, lactation professionals, employers, and their community.  It is our goal at ABC to help mothers obtain that support by providing education, promotion and protection, so that every mother has the opportunity to achiever their breastfeeding goal.