The Business Case for Breastfeeding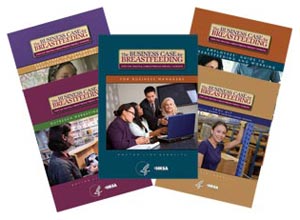 The overall project goal of the BCBF is to increase workplace lactation support for employed breastfeeding women by equipping lactation consultants and other professionals within community Healthy Start programs and State breastfeeding coalitions to conduct effective outrach and education activities with employers and other stakeholders.
ABC regions will be holding trainings in their area. See our "Regions" page for contact information in your area.
ABC is excited to bring this wonderful opportunity to support working mothers in the State of Arizona.
Find more information and downloads visit  Womenshealth.gov